When speaking of custom t-shirts, there comes an unfamiliar word: "Pantones". We know many of you don't know the meaning of the same. No worries! We are here to help you with that. Pantone colors are color codes that stand for a particular shade. For example, If you choose a "Red" color for your t-shirt design or print, then the manufacturer and printer will refer to the Pantone matching system and create a perfectly matched "Red". The article shares all the information related to Pantone, but let's start with the basics of Pantone.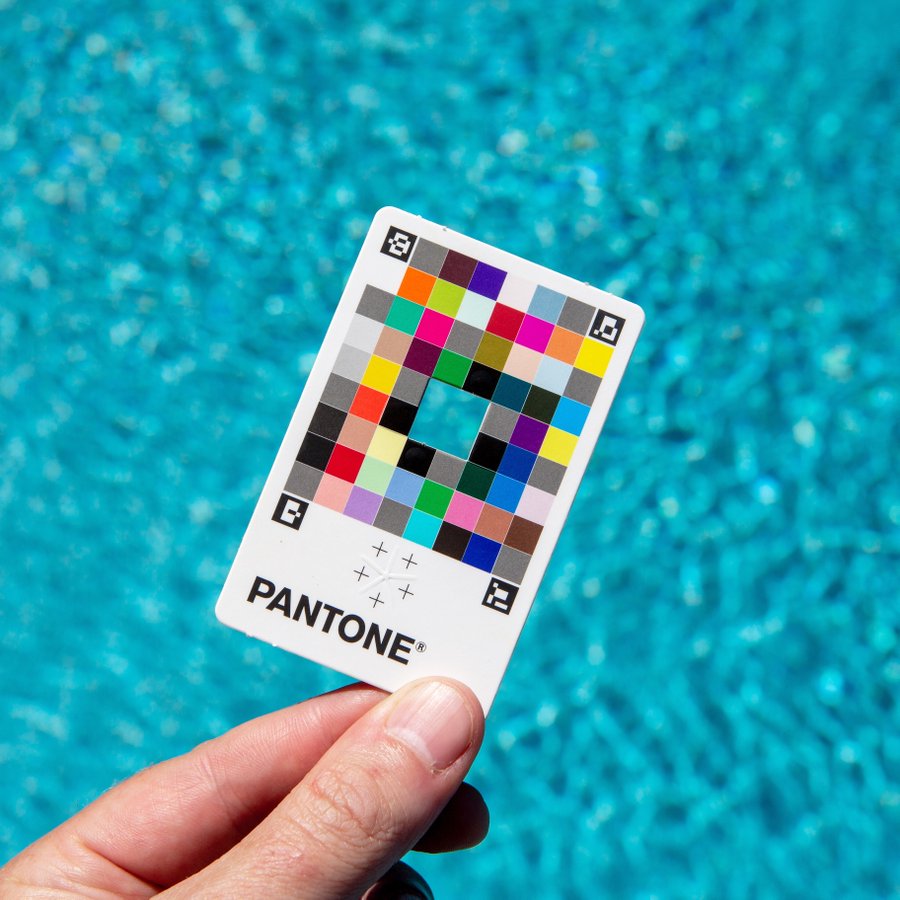 Source: (creativebloq.com)
What are the Pantone Colors?  
When people talk about Pantone's, they are generally referring to Pantone Matching System (PMS) which is a standard color system used across many industries while designing color prints. It is used as a standard language while communicating about colors, in which the color shades that are present are called Pantone colors. 
Source: (in.pinterest.com)
Pantone color charts represent what solid colors can look like in real life. The number which is coded and cataloged in the Pantone book is how customers, manufacturers, and printers refer to it. For example, if you want a color shade in yellow, the catalog will help you by choosing the exact Pantone number, you want in the shades of yellow like Pantone 100 represent a very light shade of yellow while Pantone 101 represents a darker shade of yellow. 
How do Pantone colors work? 
The Pantone Matching System has 1,114 colors in it and it assigns each color a particular number through which it is known, by just seeing the number of people who can want their desired designs. The numbers help to prevent color deviations for different designs. As long as the manufacturer or printer has the right color Pantone number, till then you don't have to worry about your color specifications. But every time you see so many colors together, there comes a point where you fall in love with a particular color known as golden color, at that time you want your color to match with this golden color, that's when Pantone swatches come in. Let's discuss Pantone swatches.
Source: (mixedmediacreation.com)
What are Pantone Swatches?
Pantone color swatch comes when you compare your favourite color with the golden colour, by taking a picture next to it, through which you might look up to the colour variations present with the golden color. 
When it comes to Pantone swatches, there are two important things to keep in mind:
Be careful with Pantone book

, because if you choose the wrong one, then your color will be wrong from the start

On what type of material you are printing on

, that need to absorb the same precise color you want
Each Pantone swatch includes three different sets of values which includes RGB value, HTML hex code and CMYK (cyan, magenta, yellow and black) values. These values help you to choose a specific Pantone color for your design. 
Source: (rcpmarketing.com)
But you might wonder what's the connection between Pantone colors and custom t shirts? Pantone colors can be used while screen printing t-shirts but this is not the same case in digital printing because in that case the color is matched with the inks. 
Pantone colors for screen printing 
Pantone colors are exclusively used for screen printing designs which can work in two possible ways. 
The first possible way is that we

matched customer's t shirt design with the Pantone,

it is the best closet too

The second way is, in which the

customer itself decide Pantone shade

for its design
But while choosing colors for t shirt screen printing, the code of Pantone colors can be followed by 2 alphabets which is C and U which stands for coated and uncoated. So let's dig in more about these two unfamiliar terms. 
Source: (merchology.com)
Coated and Uncoated color codes
Pantone color books usually have two codes which are coated and uncoated. The coated chart has a shiny or glossier look which produces more saturated results while an uncoated chart has a matte look or in other words no finished look. If you're looking to screen print a t-shirt and are confused about which code to go for then we suggest going with the coated one because it will produce some shiny results but if you choose uncoated. it will produce opaque results for your customised hoodies. 
So, now we hope you understood about Pantone colors. They help people to verify the color-match specifications. If you're using Pantone colors to decide colors for your designs, then you should surely use a new swatch to get more precise results and amazing t-shirts. 
For accurate Pantone colors t-shirt printing or online t-shirt printing, get in touch with us at Champu!
Note: Images used in the article are for representational purposes only.